Posts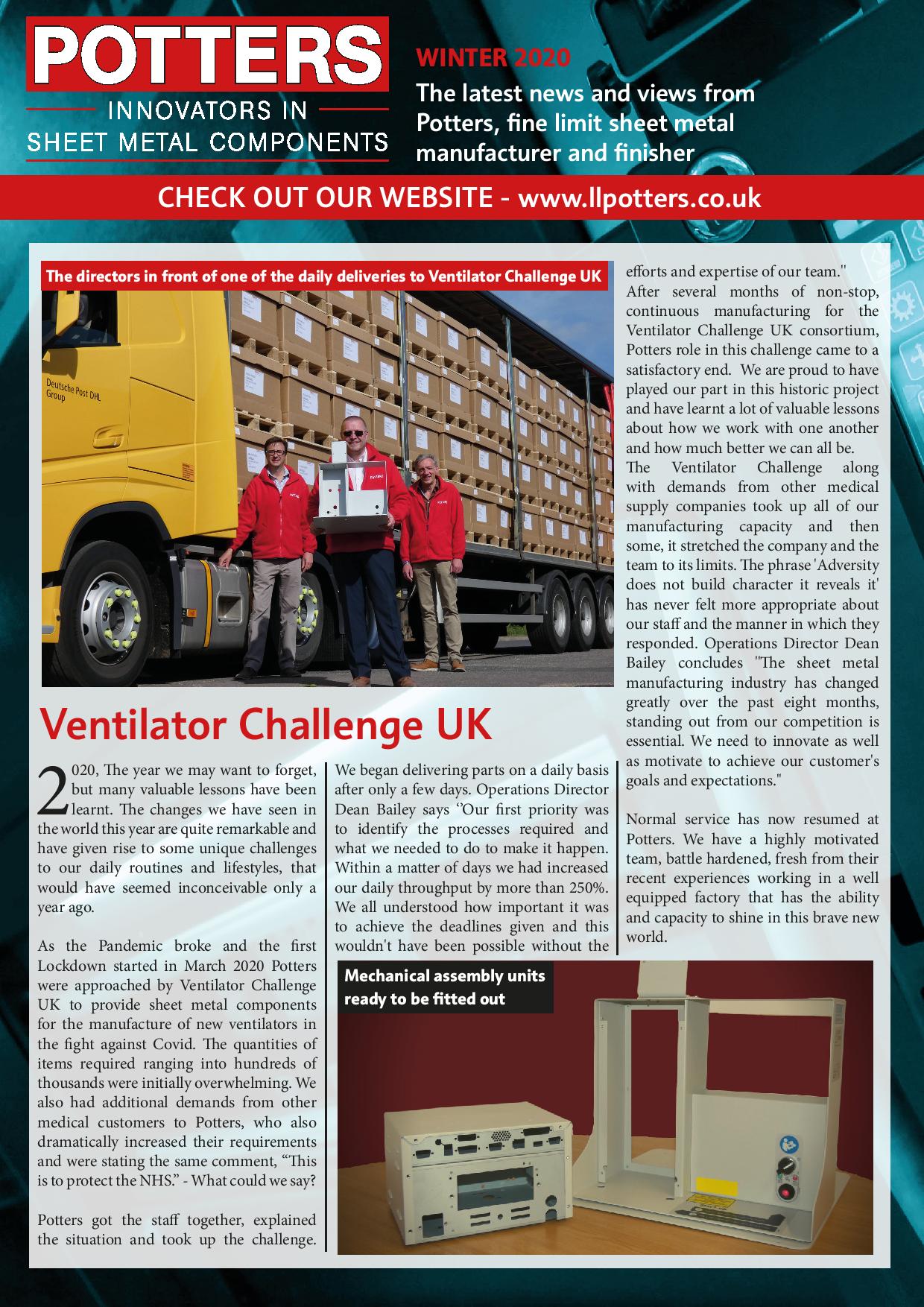 2020 Winter Potters Newsletter
In the latest newsletter we tell you all about our involvement in the Ventilator Challenge UK project, update on you on the latest tooling investments and give you a first look at our new 3,500 sq/ft assembly area.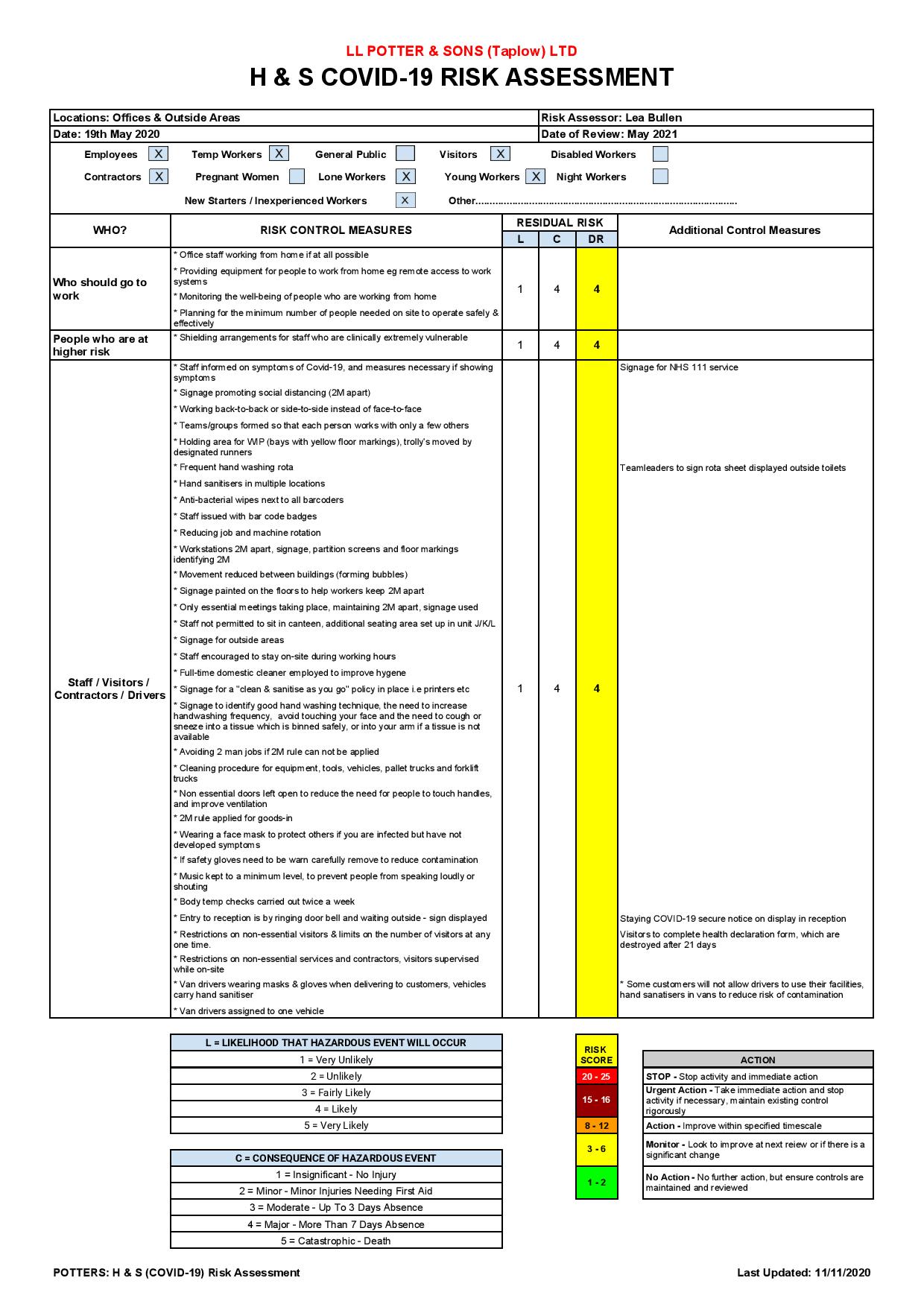 COVID-19 Risk Assessment
In line with current Government guidelines, attached is our published version of our COVID-19 Risk Assessment for LL Potter & Sons (Taplow)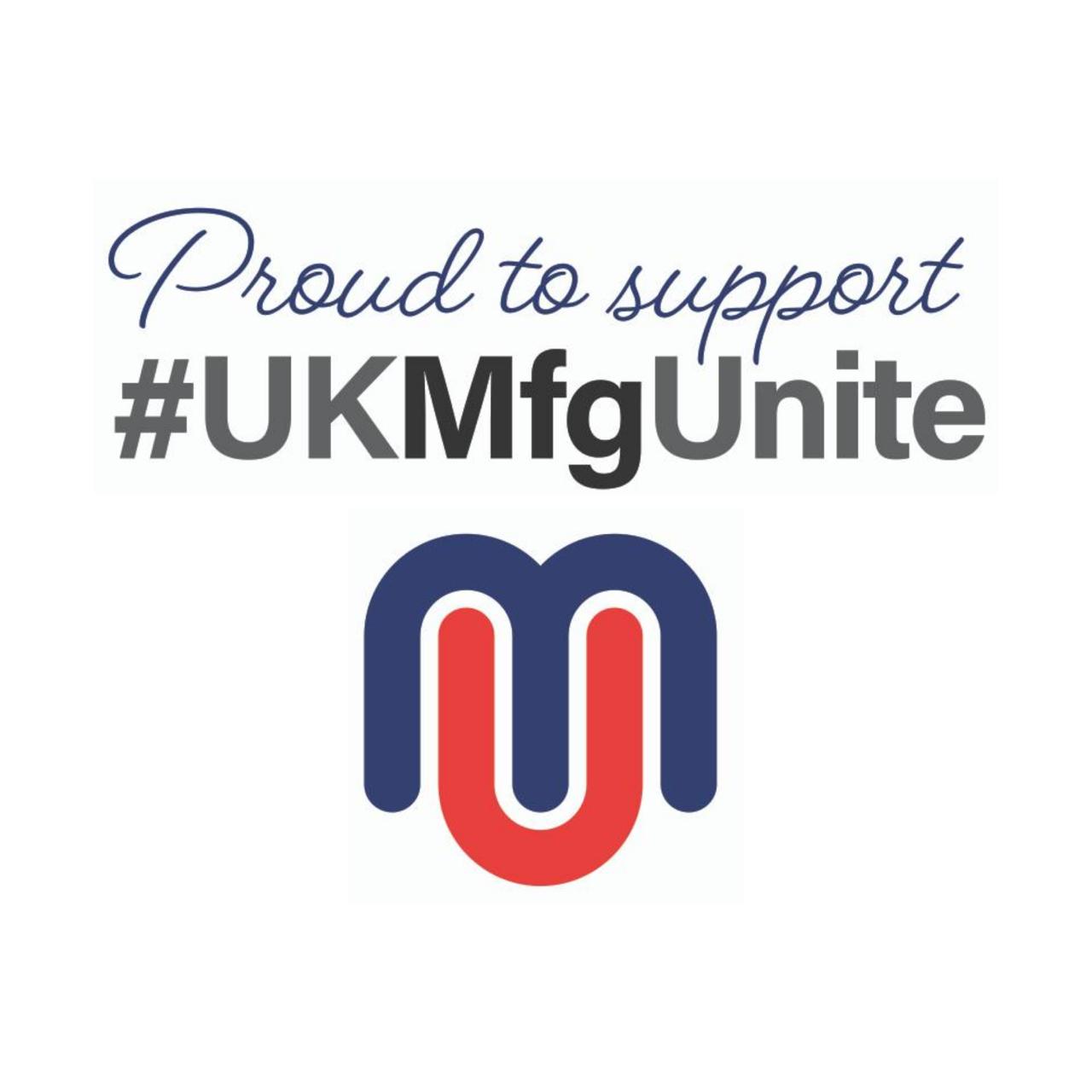 Proud to support #UKMfgUnite
Following our achievements within the Ventilator Challenge UK project this year, Potters are pleased to announce we have joined the ranks of #UKMfgUnite a group of UK based engineers and manufacturers to help address the balance of trade and grow UK productivity through collaboration. For more information, check out the UKMfgUnite website below.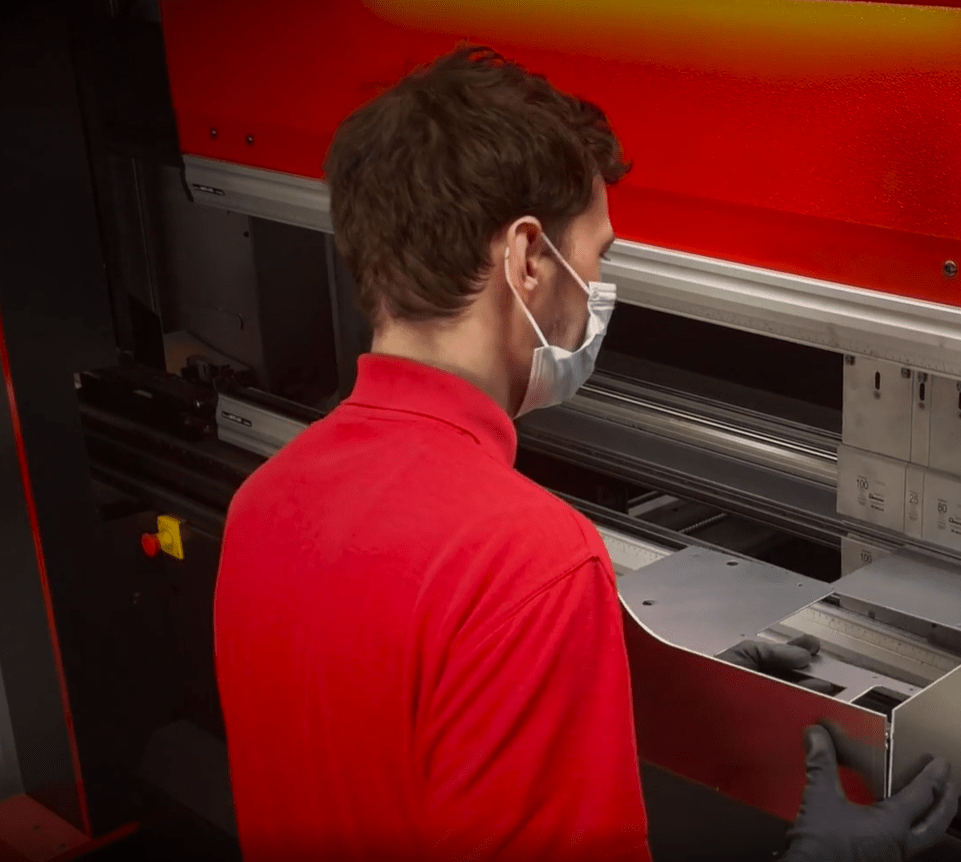 Potters & Ventilator Challenge UK - Covid-19
Click the link below to see what Potters are doing to help Ventilator Challenge UK in the fight against Covid-19. We are running 24 hours a day manufacturing metal chassis and components for use in the battle against coronavirus. We are proud to be a part of the challenge to support our NHS.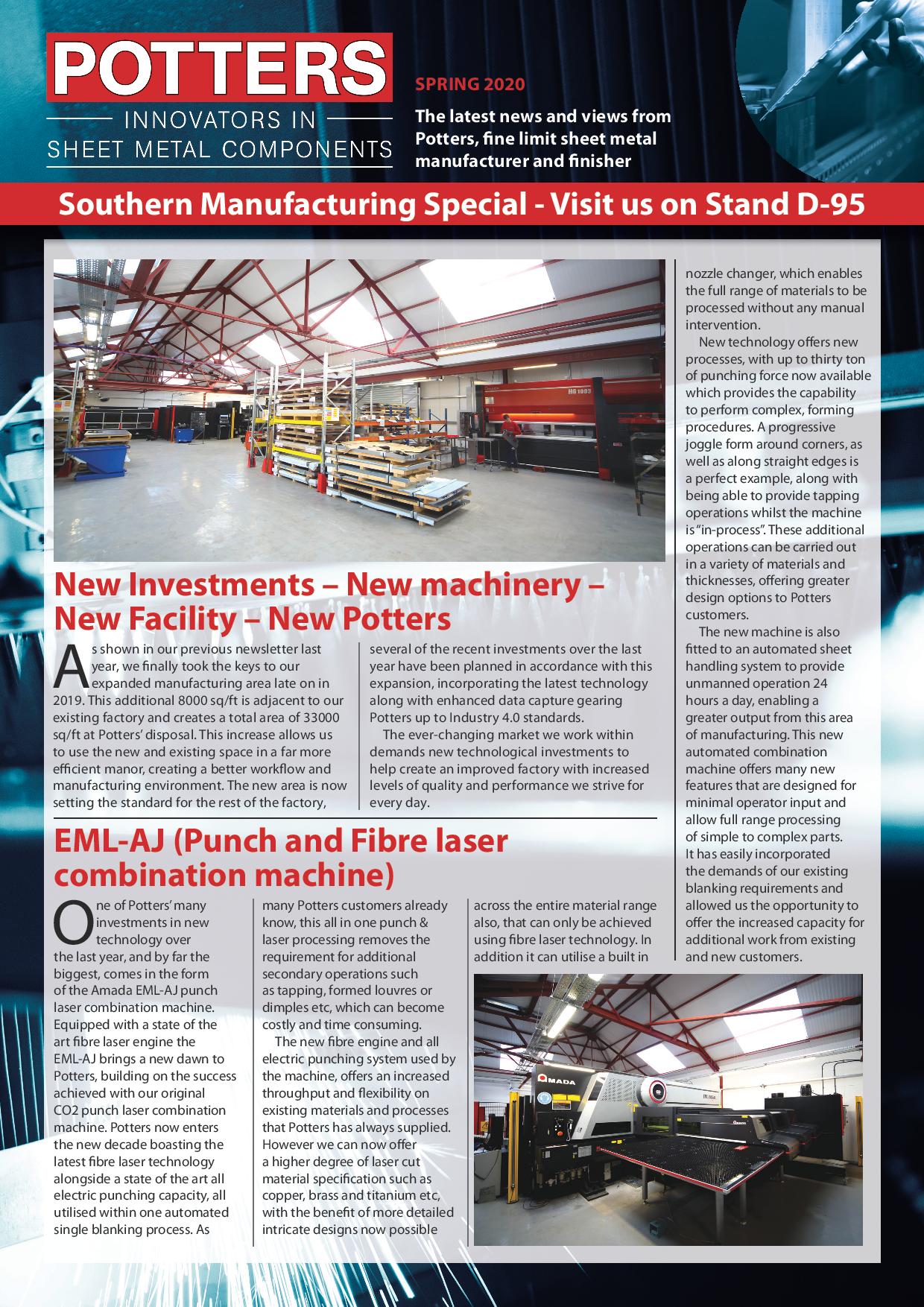 Spring 2020 Potters Newsletter - New Investments, New Machinery, New Facility, New Potters!
Check out the latest Potters Newsletter, with a new look! In this issue, we tell you more about the latest investments at Potters, such as our new Amada EML-AJ punch and fibre laser combination machine & Amada ATC (auto tool change) Press Brake. You can also read more about the recent Potters expansion, which takes our total factory space up to 33,000 sq/ft.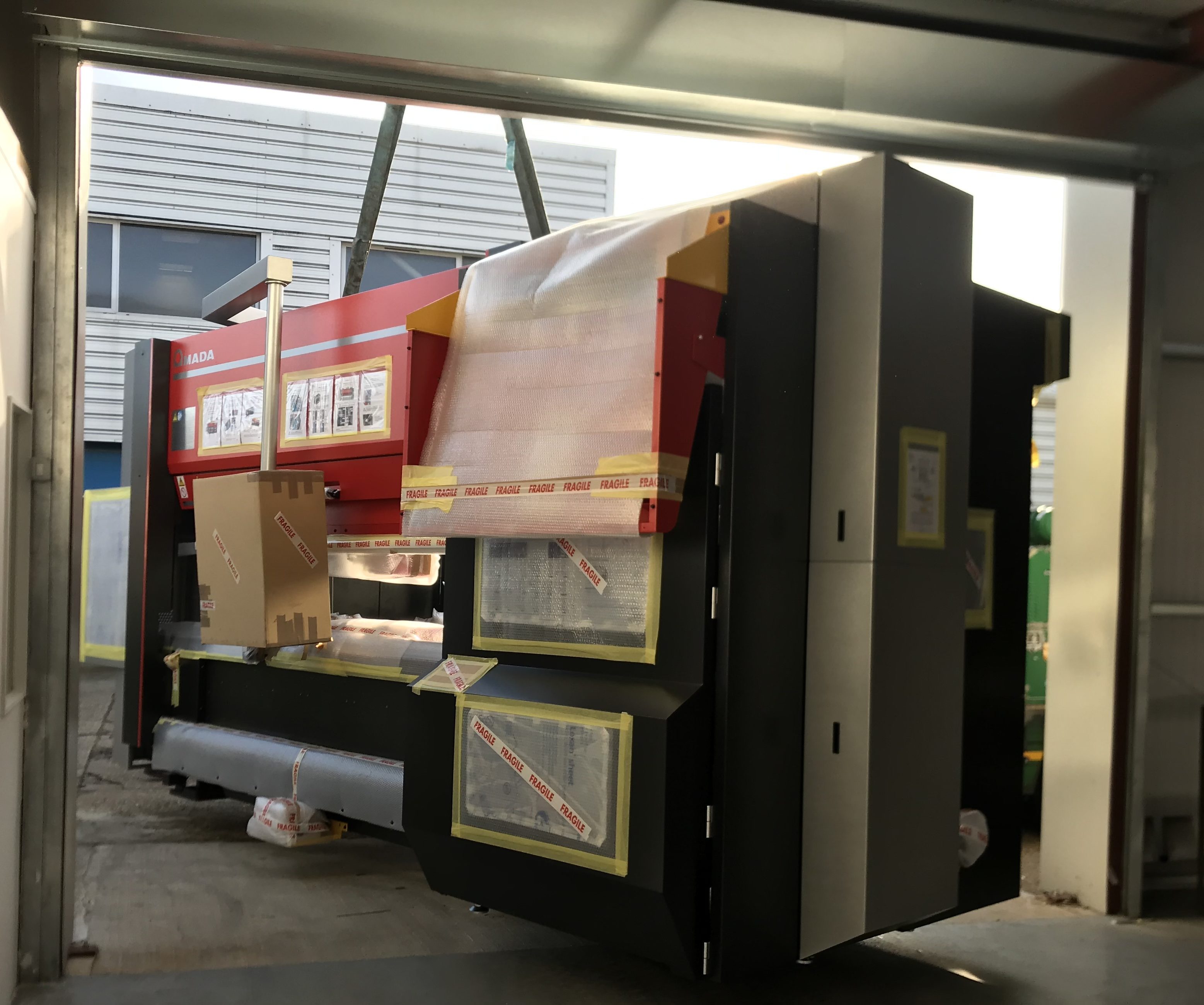 January 2020 - New Amada 1003 press brake with ATC (Automatic Tool Changing machine)
Potters are pleased to welcome the last piece of the current investment cycle to arrive at the new factory. The Amada 1003 press brake with (ATC) auto tool changing machine. This machine offers an unparalleled advantage with the new auto tool change facility over our standard tool loading machines. Rationalising set up times, it allows faster changeovers between different job batches and a one pick up operation for complex folding sequences.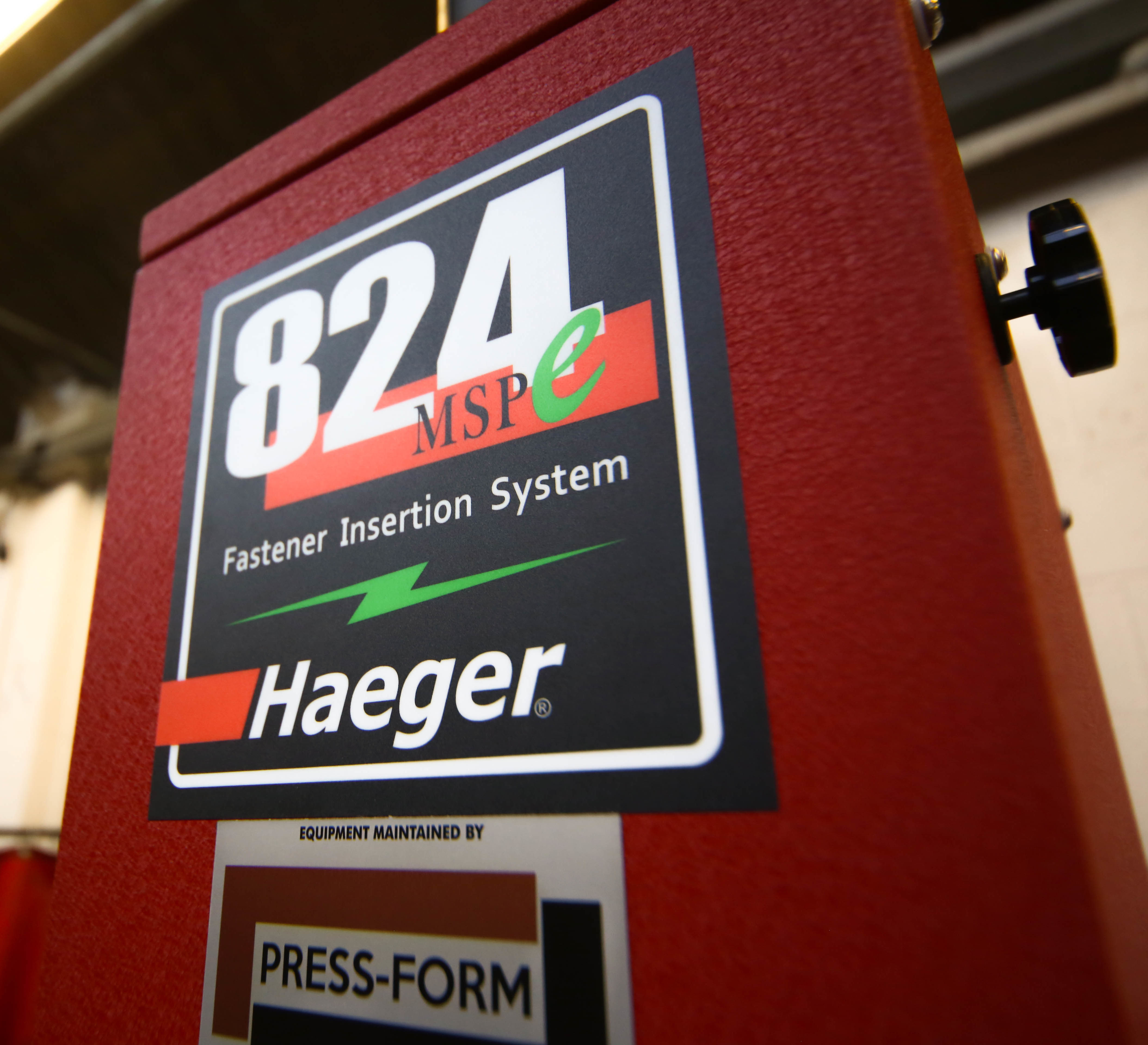 January 2020 - Successful installation of three new Haeger bushing machines
Three new Hager bushing machines have just been installed at Potters. All the new machines have a multi station option, which allows up to four different styles of fasteners to be fitted within one programmable setup, for single pick-up operation. We have also utilised the option of a brush bed support table to be able to handle larger components.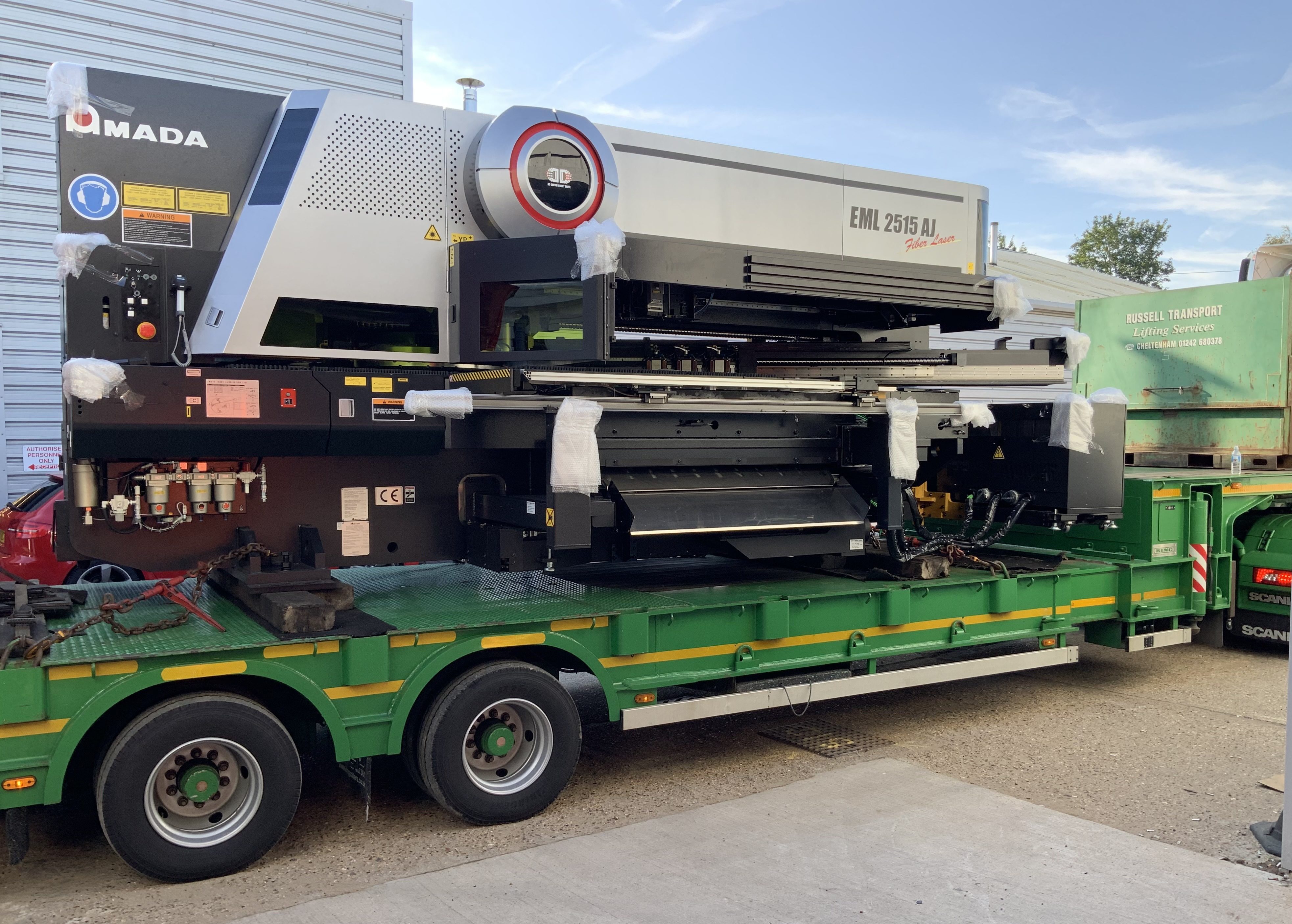 December 2019 - New investment in Amada EML-AJ punch/laser combination machine
We are pleased to announce the arrival of a new Amada EML-AJ punch/laser combination machine, boasting latest generation Fibre laser technology, for faster cutting and piercing. The latest investment in upgrading our new manufacturing facility comes with a new sheet load/unload machine for 24 hour production.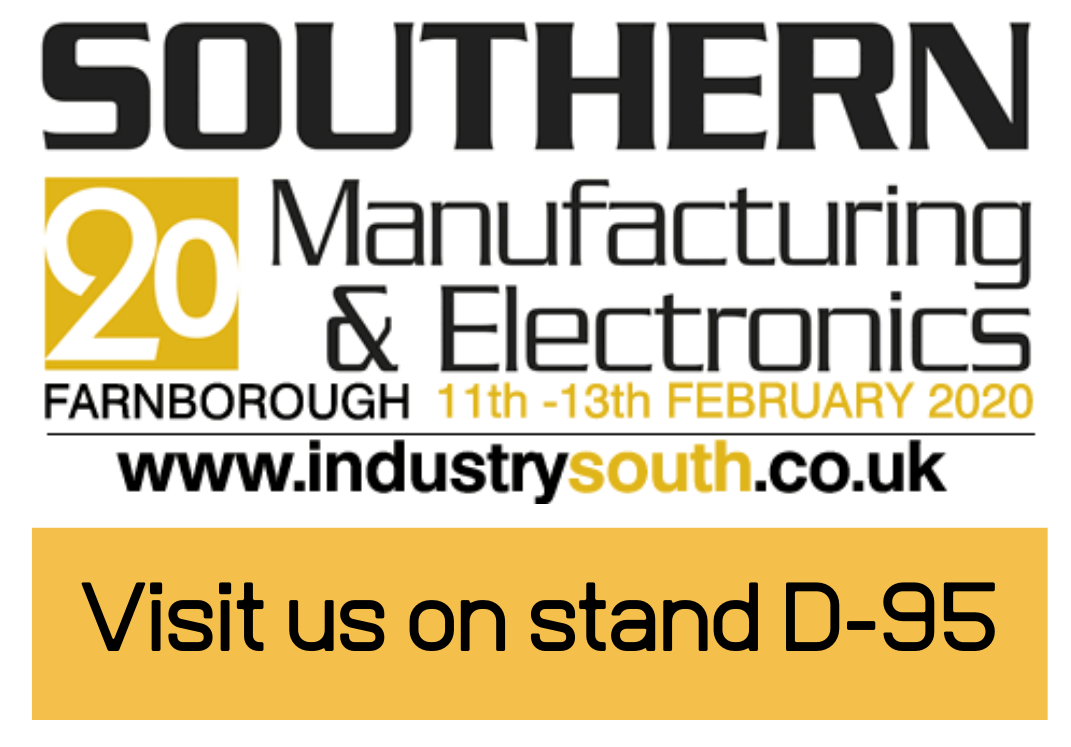 Southern Manufacturing Show 2020
The last twelve months have seen many changes at Potters, we are entering the 2020's with the latest technology, the room to grow and the will to succeed. We hope you will come and join us on stand D95 at this year's Southern Manufacturing Show.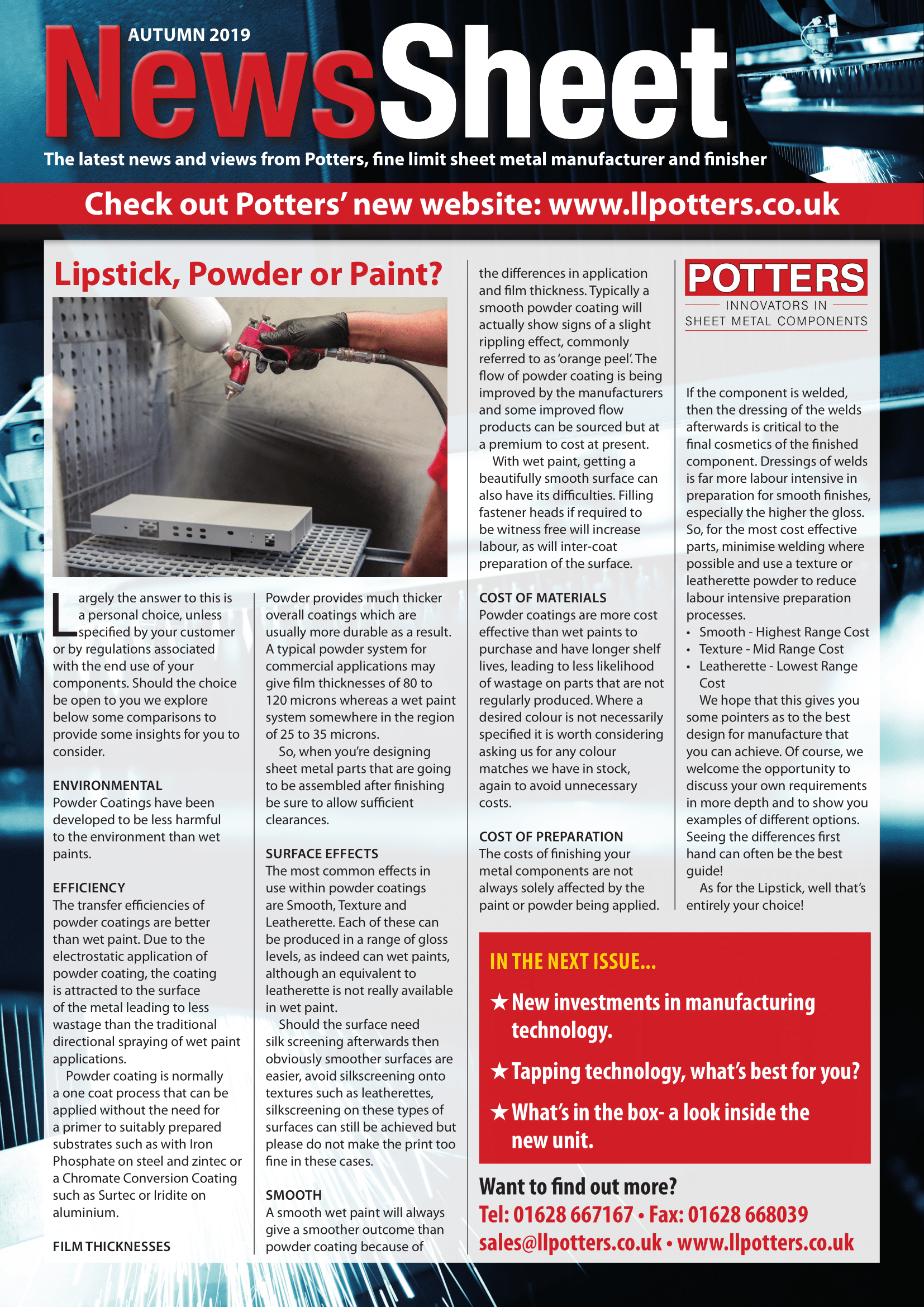 2019 Potters Newsletter
Check out our latest newsletter, featuring articles on our acquisition of Thermo Products, new Powdercoating plant investment, 8,000 sqft expansion and more!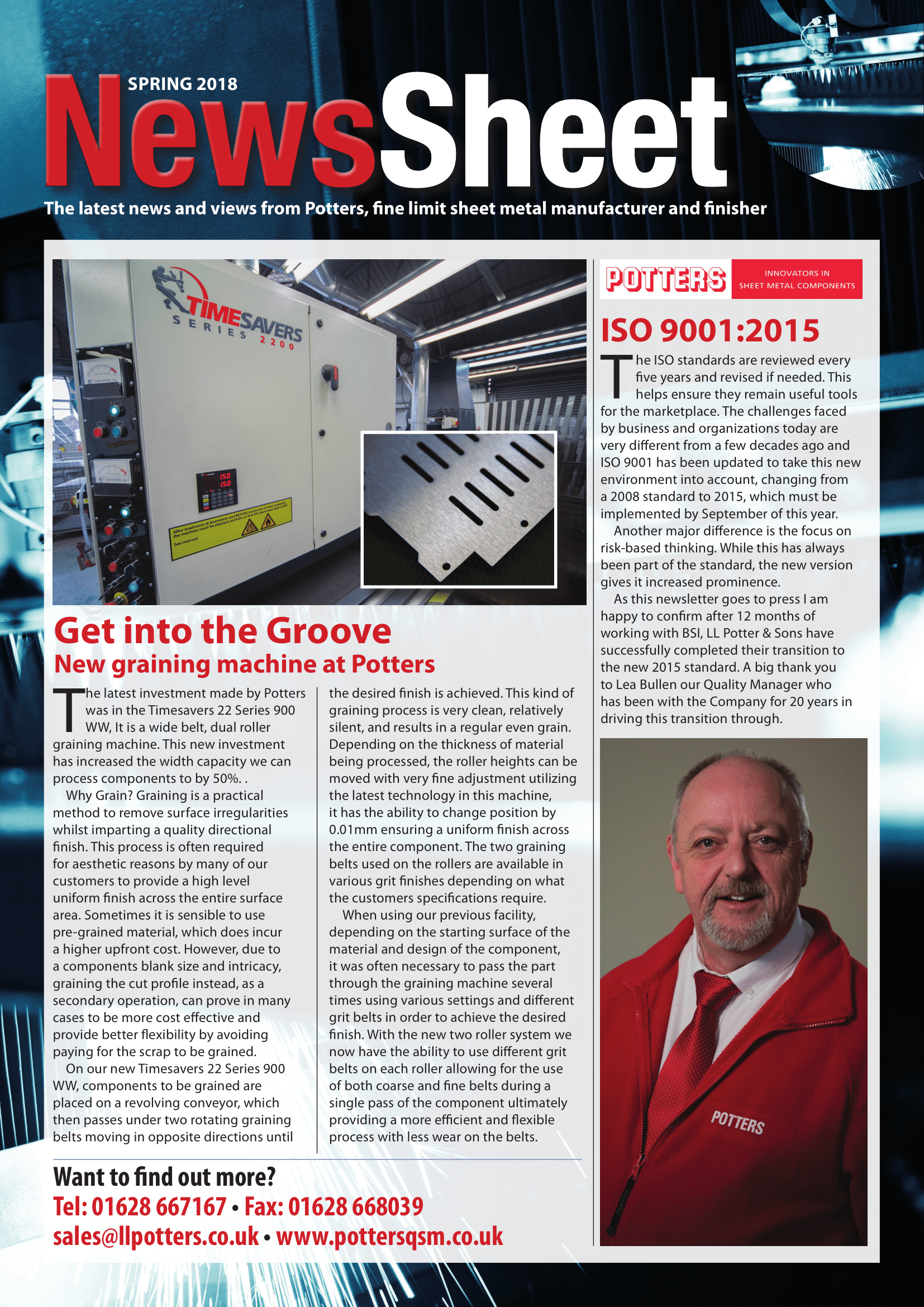 2018 Potters Newsletter
In the latest Newsletter, we take a look at the recent investment made by Potters, our transition to ISO accreditation 9001:2015 and our in-house silk screening process.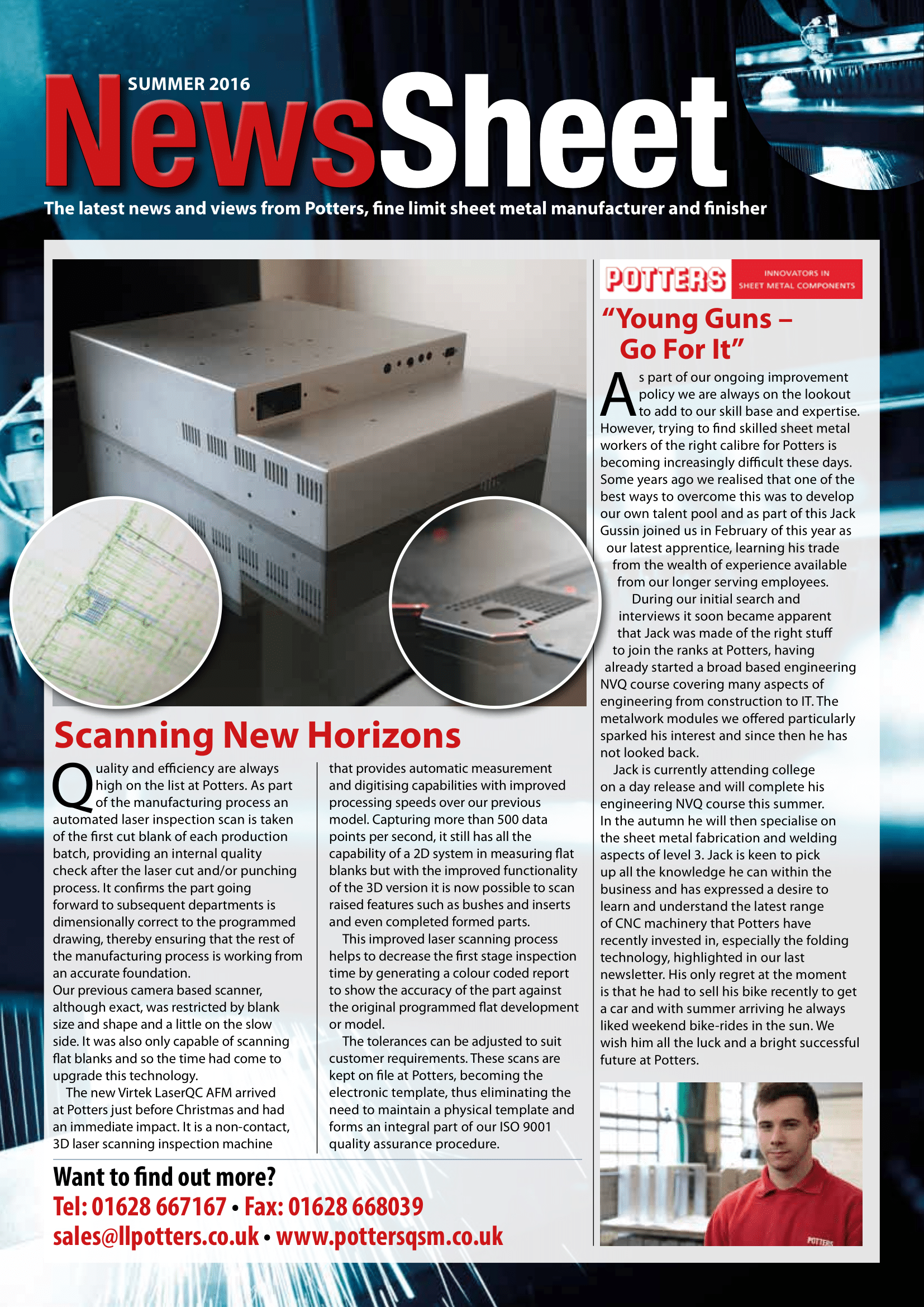 2016 Potters Newsletter
Take a look at our latest Newsletter, in this edition we have updates on Potters ongoing expansion plans, our new Virtek laser scanner and more...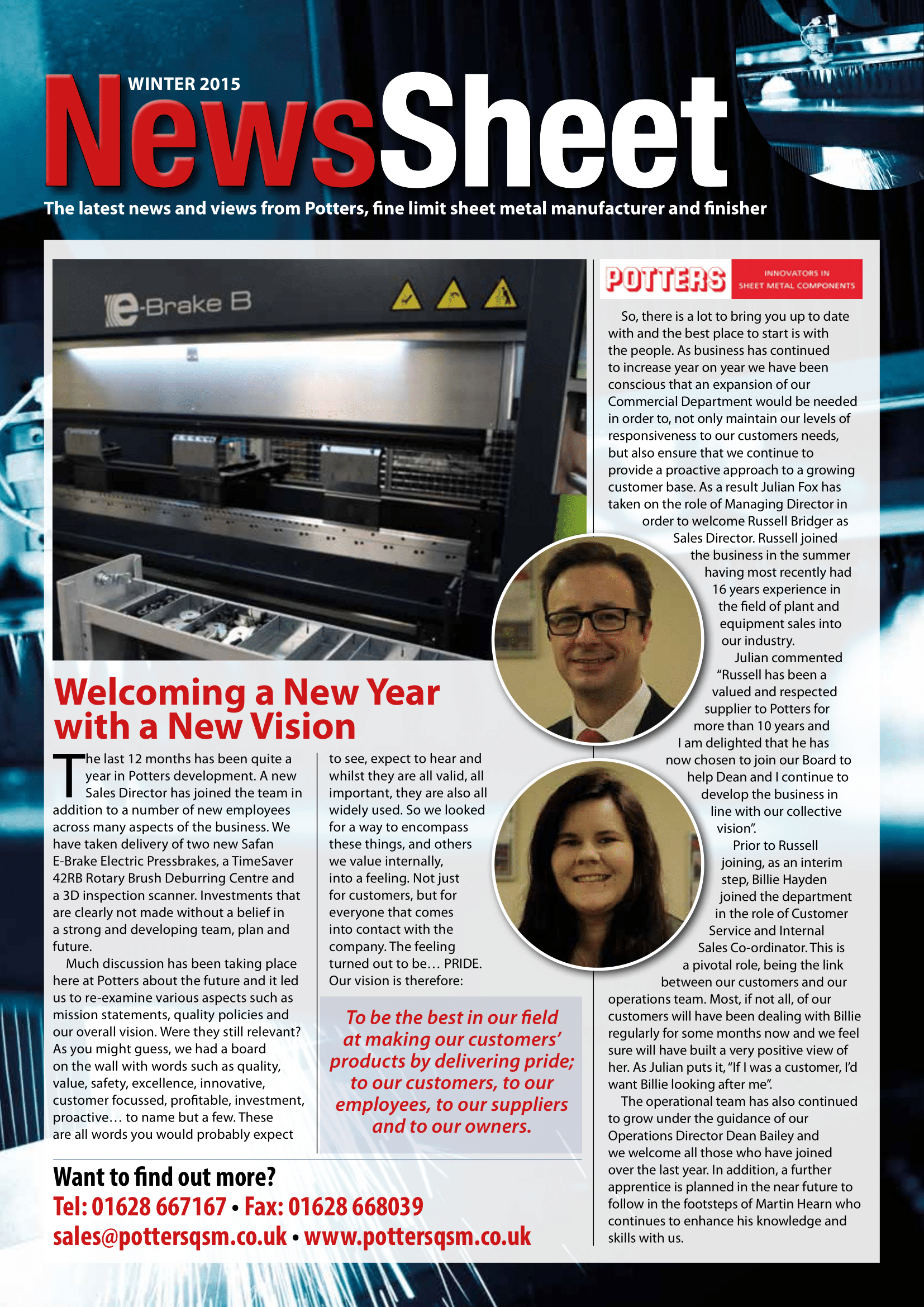 2015 Potters Newsletter
In the latest Newsletter we welcome the new year with a new vision and update you on our latest investments in both Forming & Deburring technology.