CONTACT US
Sheet Metal Forming and Bending
Our Sheet Metal Bending Process
LL Potters are one of the leading providers of fabricated sheet metal products, servicing a wide range of customers across the UK, utilising the very latest in CNC sheet metal machinery and bending technology. We are able to manufacture all kinds of metal products that require forming from the simplest bracket to the most intricate of formed components or enclosures. We can meet all levels of demand from single units to batch production – so we are sure to be able to work to your exact specifications.
We offer a variety of services here at LL Potters – and one of the most in-demand of those is sheet metal forming. Our sheet metal bending machines are suitable for working with aluminium, mild steel, stainless steel, zintec and many exotic sheet materials also. We aren't just able to guarantee the best possible results when you work with us, but we will also be able to deliver your products at a fast turnaround, all while retaining the cost-effectiveness of our sheet metal forming process. That's why we are a firm favourite with so many customers.
Here at Potters we have several servo electric driven press brakes, providing higher productivity and increased energy saving, utilising both offline and touch screen control for fast effective programming. For small batch, fast turnaround production we can also utilise CNC automatic tool changing, massively reducing costly non productive setup procedures when it comes to sheet metal forming. This allows fast changeovers between different job batches and a one pick up operation for complex bending sequences.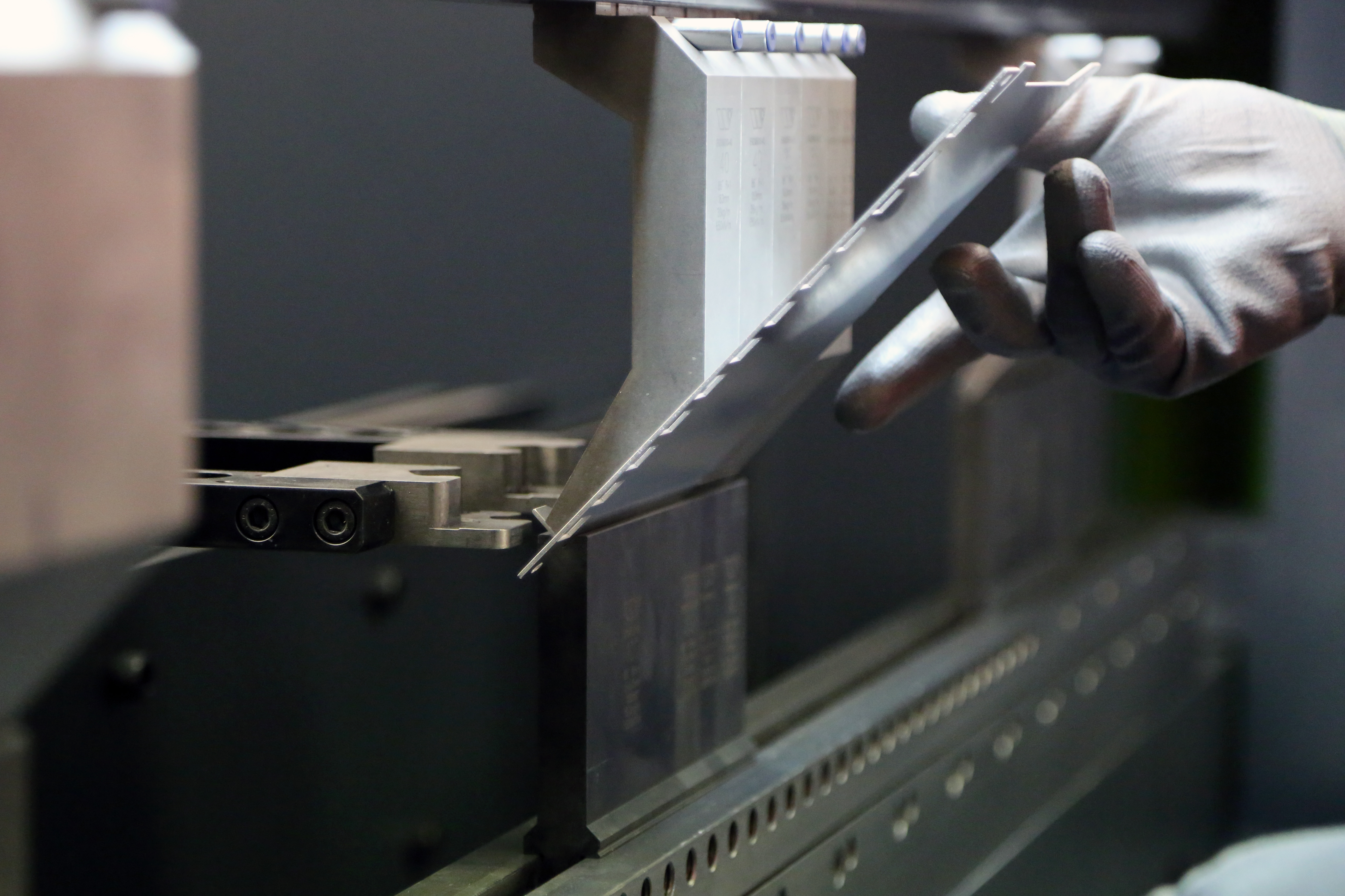 If you want to find out more, please do get in touch with a member of our team. They will be happy to answer your questions and get the ball rolling as quickly as possible.
High accuracy and control.
Quick tool change for speedy tool set ups.
Automatic tool changing capabilities for small-batch, complex and prototype work
Bespoke customer tooling available.
Forming & Bending Technical Specification:
7 x Press brakes (Safan/Amada)
1 x Amada HG1003 ATC (Auto tool changing machine)
Additional:
Amada SPH30 power press
Warco bending rollers