CONTACT US
Metal Welding
Five welding units with separate cleaning stations:
If you have been looking for a company with extensive knowledge of welding, especially fine limit sheet metal, then please allow us to introduce ourselves. We are LL Potters, and we have the skill and knowledge to get your project started and completed quickly; utilising a trusted and skilled welding team within the Potters family.
Our Metal Welding Services
Every welding project is different, and utilising the correct metal welding method is essential. Luckily for you, we are prepared for any eventuality. Here at LL Potters, we specialise in a number of different welding methods, so we will be able to identify the most suitable one for your particular project.
Currently, we can offer:
Sheet Metal Welding
Fine Limit Welding
MIG Welding
TIG Welding
Stud Welding
Oxy Acetylene
Arc
If you would like any further information about these areas of expertise, or you would like to know if there is another kind of metal welding that we could carry out, then please do get in touch with a member of our team today.
They will be able to talk you through all of the services that we offer, and they will explain how those can be further tailored to meet your exact specifications.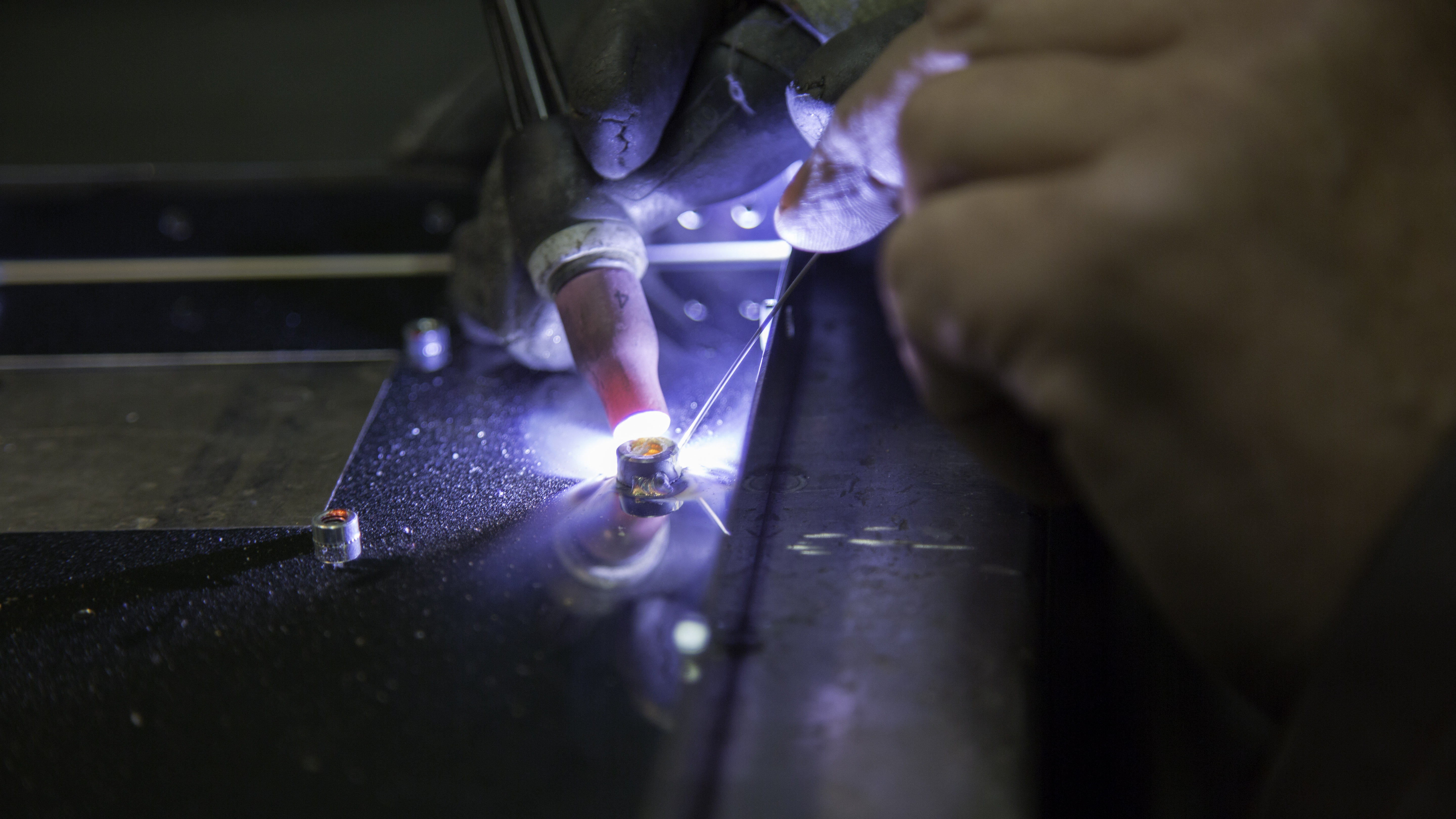 Sheet Metal Welding You Can Count On
We take great pride in the quality of our workmanship, and we have built up a reputation for having an exceptional eye for detail and very exacting standards. When you work with us, you can expect robust manufacture and integrity of design for your final application. By using the finest tools and materials, we will ensure that the finished product is incredibly durable – all without sacrificing on style. We deliver aesthetically pleasing finished products, so that our customers never have to choose between form and functionality.
Welding Technical Specifications
We are able to take on a wide range of projects here, thanks to the great setup that we have at Potters. We use the following to make sure that we deliver amazing results, time after time.
5 Welding units for T.I.G. or M.I.G.
Oxy Acetylene
Arc
4 x Cleaning stations with extraction
1 x Airbench Vertex walk in modular extraction system
Talk to Our Metal Welding Team Today
If you would like to find out more about us and the metal welding services that we are able to provide, then please do reach out to a member of our team today. They will be able to answer any questions that you have about us and our services, and they will get the ball rolling on your project right away.