CONTACT US
Laser Cutting & Punching
Meeting Clients' Needs With Our Laser CNC Machine
Automated Punch Laser Combination Machine
If you are looking for experts in CNC laser cutting and punching, you have come to just the right place. We are LL Potters, and we have plenty of experience when it comes to using punching and laser cutting machines. Sheet metal experts since 1964, our first CNC machines were originally installed over forty years ago. Our high standards have made us a firm favourite with clients in a wide range of sectors. You can count on us for accuracy and consistency, every time. We are capable of running 24 hours a day to provide efficient manufacturing for ongoing production. So no matter the size or scale of your project, we'll be able to meet the demand and ensure that even the most pressing deadlines are met.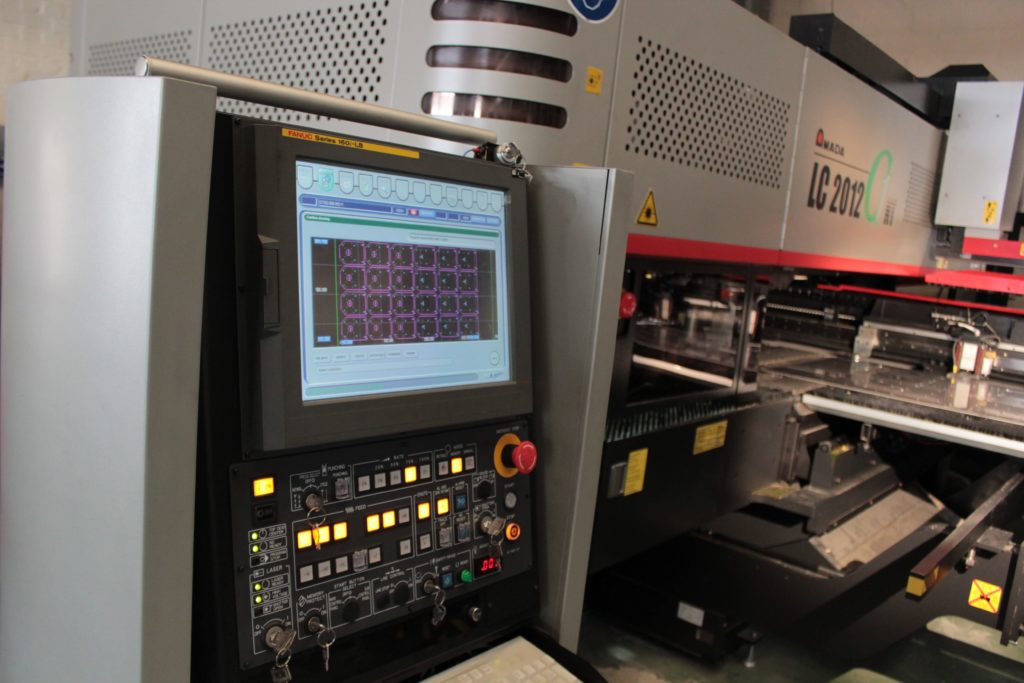 CNC Laser Cutting and Punching
Through continuous investments LL Potters have consistently been at the forefront of CNC punch/laser combination technology. These machines provide the best of both worlds allowing the ability to create mechanical forms such as louvres, dimples and strengthening ribs or creating multi hit perforated panels all within the same process as high quality, high accuracy fibre laser cutting. Our latest generation of punch/laser machines utilises fibre laser cutting technology, allowing the ability to cut a greater range of materials, including copper, brass and titanium with higher speeds and an even higher repetitive accuracy, ensuring the same great results every single time. Our CNC punch/laser machines, in combination with the very latest programming software, give us a great deal of flexibility when it comes to capacity. We're able to produce the components that you need cost-effectively and efficiently, helping you to stay on budget and ensure that you remain on schedule.
Laser Cutting & Punching Technical Specifications
Amada EML 2515AJ Laser/Punch Combination machine with automatic sheet load/unload.
Maintenance free servo electric punch action with energy recovery
30 Ton punching force, with high speed punching and marking
3KW Fibre laser gives up to 70% electrical savings when compared with CO2
Nitrogen generator for high quality laser profiled edges
Extensive inventory of stock tooling
Virtek laser Scanner for inspection of finished products
Efficient handling via our own vehicles
Contact Us Today
If you want to find out more about our CNC punching and laser cutting services, then please do reach out to a member of our team today. They will be happy to answer any questions that you may have about CNC punching and laser cutting, and will be able to explore what we can do for you in more detail. So what are you waiting for? Give us a call today.